Gamestop Corporation
Not a Member?
No problem! Take a moment to
activate your FREE account here: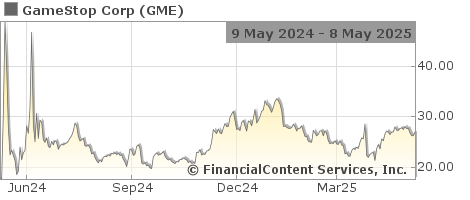 Company Profile
GME
Total global sales for the third quarter of 2015 decreased 3.6% to $2.0 billion (a 1.2% increase in constant currency) and consolidated global comparable store sales declined 1.1% (-1.7% in the U.S. and +0.3% internationally). Foreign currency exchange rate changes negatively impacted sales by approximately $100 million and earnings per share by $0.02.
Going forward ... (see research report)